Storytelling also means something to me on a more personal level. There are times when I struggle with being happy. Not happiness in general — my disposition is usually happy and silly – but every once in a while there's a sort of dark place that just sort of creeps up on you out of nowhere. Kinda like when you're walking down the street on a bright sunny day and suddenly the sky is filled with dark and brooding thunderclouds. When those clouds come rolling in, stories are my escape.
The ability to tell your stories, and tell them in an authentic and genuine way is such a powerful tool. No one knows your story as well as you — so you should take care to tell it the best way you can.
There is authority in being the storyteller. For this reason, storytelling can become incredibly overwhelming. To really put yourself in a moment of time, to decide whose story gets to be told and how – there is a real power in that.
To add one final thought about our workshop so far, I'll use a favorite quote, "The personal is political". Not in the right/left partisan politics way, but political as in power. There is power in the way you think, the way you feel and the way you act. There is power in telling your story.
Follow my blog with Bloglovin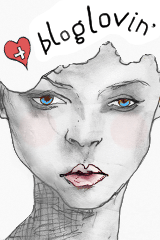 I understand that the workshop lessons may feel somewhat intimidating at times. They were designed to be a little bit difficult and push you outside of your comfort zone (as if the summer wasn't already sweltering enough). And if you are ever having any issues with the class material, please send me a message or an email. I really love interacting with people directly, and I'd love to talk and learn from you.
[divider]
Make sure to visit the blog link-up pages! Share your own stories and read and comment on others. Connect with someone. The number one tip from this lesson was read more, so this a great opportunity to do that and draw inspiration from the truly amazing community that is sharing the Find Your Voice experience with you.
[divider]
And now a present from me to you!
This will be sent anywhere in the US for no charge. It will also be placed in any order, with a personalized thank you note from me.
International Peeps – We love you too! This will ship free with ANY purchase of a physical product or for $4 on its own.