Holiday Extravaganza: DIY Beeswax Ornaments & Giveaway
Visit the main page for challenges, games, & inspiration from crafters around the world.
[divider_double]
This #holidayextravaganza Guest Post is brought to you by the amazing Once Upon a Hive
DIY Beeswax Ornaments + Giveaway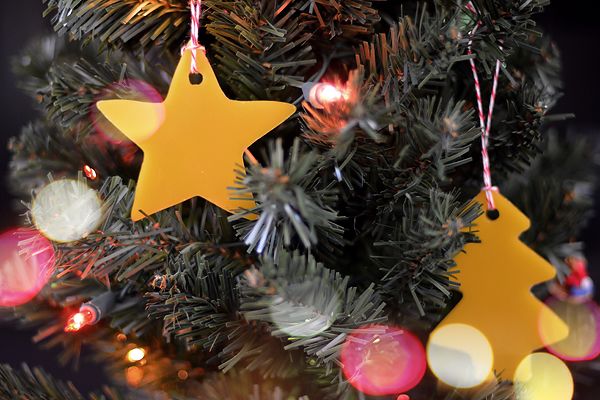 I've had a long time love affair with candles. Specifically beeswax candles. You just can't find a cleaner, more natural and healthier way to freshen your home. The nature of our business means we make and burn a lot of candles. And I mean a lot. So I'm always trying to find new things to do with the leftovers.
Today I want to share with you a fun ornament project that you can do with any leftover candles you may have around the house. You can also use store-bought wax that you can find at Michael's or any other craft type store that sells candle supplies. Most all of them have beeswax available to purchase.
Supplies:
Double broiler

Digital thermometer

Purchased candle wax or old candles (amount depends on how many ornaments)

Cookie sheet with sides or a glass dish

Cookie cutters (metal ones are best as some plastic ones are kind of tapered inside)

Straw

Ribbon
1. Place purchased wax or old candle(s) into double broiler.
2. Melt wax over medium-low heat. Use a thermometer to monitor the temperature of the wax.
Temperature should not get above 180 (discoloration or even fire could occur if the wax gets too hot). If you are using an old candle, once melted you can use a fork to remove the old wick. Should you have a bunch of goop in the wax you can strain through a paint strainer if needed.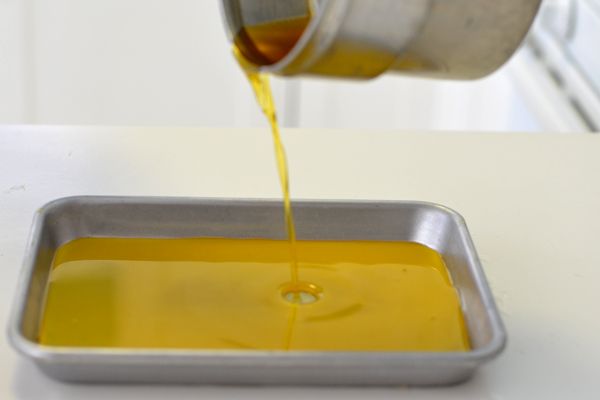 3. Pour a medium-thin layer of wax into the pan. I used a small 7x9ish pan as I was only using one candle. You want to easily be able to cut through the wax so about a ¼" is good guide.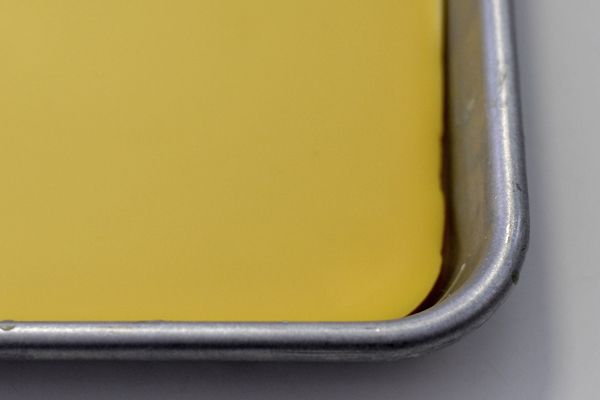 4. Let wax sit for about 5 minutes. It needs to still be soft but not too soft. If the wax feels like butter to the touch, it's a little too soft. When it's slightly pulling away from the edges, it's usually just right.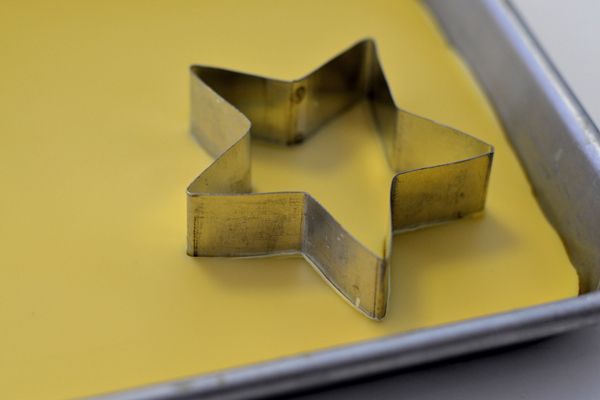 5. Place your cookie cutter on top of the wax and press down evenly until it goes all the way through. Repeat for as many ornaments that you want. The wax might pull up a bit when removing the cookie cutter and that's ok.
6.Using a straw, make a hole in each ornament. Push and gently twist the straw to help cut the hole and pull out the center. I would remove the wax from the straw after each hole. This hole will be for the ribbon later.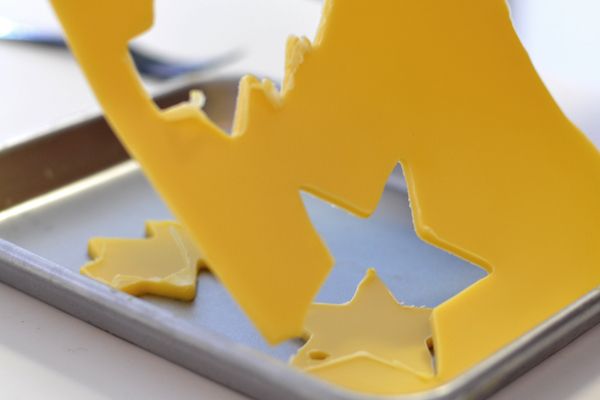 7. You can go ahead and remove the excess wax from the sheet as it's easier while it's still warm. Just take a fork or spatula and pull up on a corner and it should pull right up.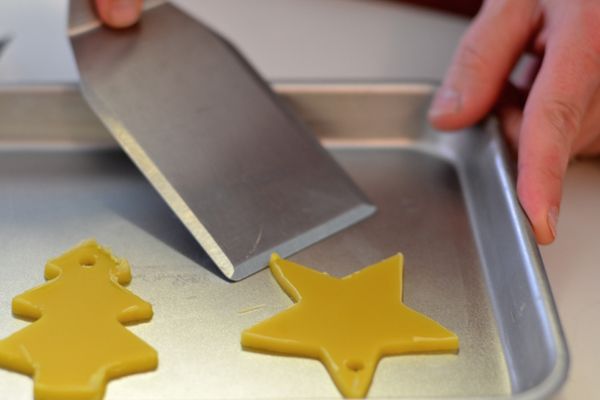 8. Let sit 10-20 minutes until the wax hardens. Use a spatula to gently lift and twist up a corner of the ornament. Ornaments should come off easy after that. Use your fingers to dust off any wax that pulled up on the sides of the ornaments.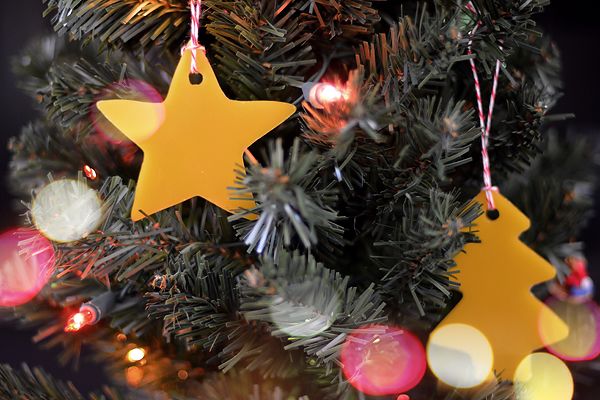 9. Tie ribbons and hang!
You now have beautiful honey aroma decorations for your tree.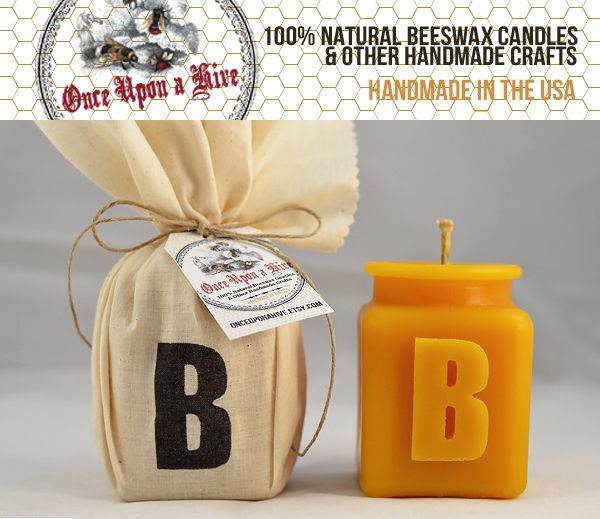 Once Upon a Hive sells 100% natural beeswax candles and other handmade decor for your home. Our candles make great personalized gifts burning longer and cleaner than other candles and are packaged in a stamped piece of muslin and tied with a hemp bow. No wrapping needed on your part! We also provide gift cards with personalized messages if requested.
As a thank you for everyone shopping with small businesses this weekend, we're offering a 15% discount to anyone purchasing anything in our store through 11:59pm Sunday, December 1, 2013. Just enter HOLIDAY at check-out.
Giveaway!
We're also giving away a monogram candle of your choice! Just leave a comment below letting us know your favorite letter and why!
[divider_double]
Play along using hashtag #holidayextravaganza.
Celebrate with 30% off everything in the rukristin shop.