I am in love with the internet. I think it's really just the best thing in the world and I'd like to share my favorite parts with you. Each Monday, look for fun stories, great blog posts, informative articles or just something silly that really caught my eye over the past week. I like to think of Lovin' This as a tiny view to the internet through my own personal lens. 

December Daily 2013 Interior Pages | aliedwards.com

After finishing mine, Ali offers great advice on how to set up your book for this upcoming season. I love the tranparencies that she's creating this year, and I'd love to add some see through elements to my book.

[divider]

What is the Best Photograph You've Ever Taken? | quora.com

I spent a long time on this thread — some of these pictures are just insane. I think the war-time photo from Vietnam with the explanation of everything going on in the photo was really awe inspiring.

[divider]

Why Should I #bloglikecrazy | seejanewritemagazine.com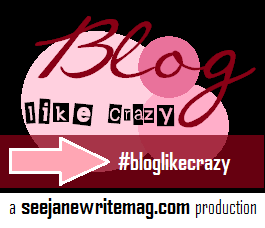 With all the talk of #nanowrimo and my one little word for the year being 'write';  I've made a pledge to write every day this month. While I'm not ready to work full time on a novel, I thought I could translate this challenge to blog-posts and workshops. See Jane Write put up a comprehensive list of blogging prompts for each day of the month.

[divider]

Dig Deep: Beyond Lean In | thefeministwire.com

bell hooks is the best. She breaks down even the most complicated concepts into words that make sense. I haven't been a fan of the 'lean in' style of feminism that she is critiquing here and I think the best take away from this article is that trickle-down feminism doesn't work. If trickle-down economics doesn't work, it sure as hell isn't going to work for feminism.

[divider]

Project Italy | stephaniehowell.com

I love how Stephanie Howell is using the Project Life system to document her family's time in Italy. She takes the best family photos, and her PL is one of the only ones that I'm really interested in following on a regular basis — I just love the way she tells her family's stories.

[divider_double]

I share lots more internet throughout the week, mostly on twitter, where I let my freak flag fly just a little bit higher.

See something that deserves to be in next week's Lovin' This post? send an email to lovinthis@rukristin.com.
**all photos are credited to the links above each photo, respectively, except where noted
What are you lovin' this week?