The following is a guest post from Awesome Ladies Creative Team member Whitney.
[hr gap="15″]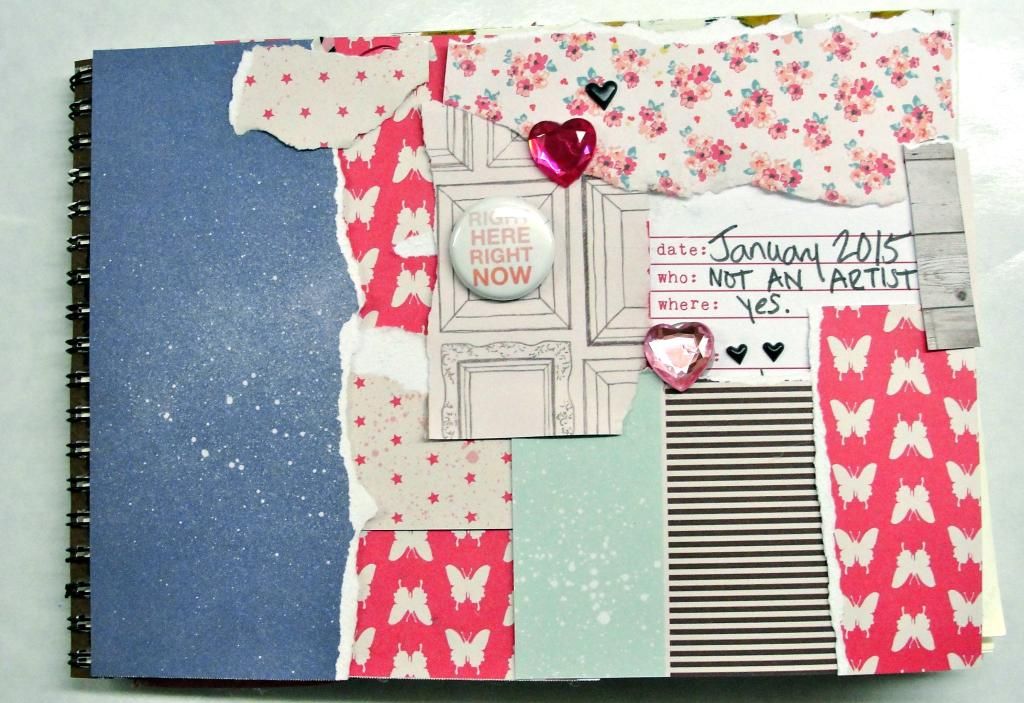 Last year I turned 30 and I took the time every month to document myself and where I was or what I was feeling at that moment. It was awesome and gave me great insight into how important it is to set aside time for creativity, simply for creativity's sake, on a regular basis. This year I wanted to continue this habit and build upon it, I wanted to start an art journal.
Now I have seen some absolutely stunning art journals floating around the internet and I think that's where I got the spark, it looks so cool! It looks messy! It looks 'arty'. So I bought myself a brand new sketch book, opened it up, and…
…stared at the blank page. You see, I am not an artist in the pen and paper sense of the word. I cannot draw, I have horrible handwriting, and the most I've played with mixed media on scrapbook pages is when I bust out the mists. What was I thinking and why was I even attempting this?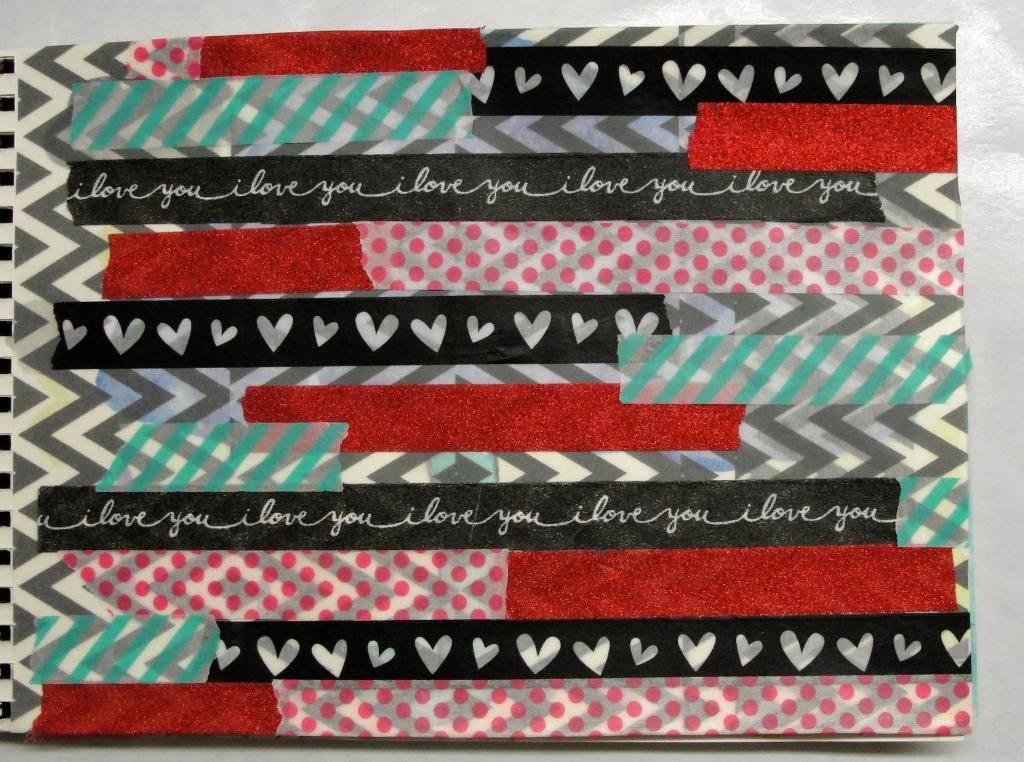 But instead of just stopping, because that sketch book wasn't free!, I decided I better make something happen. I mean, I'd already committed to a guest post and declared myself an awesome lady! I needed to figure this out!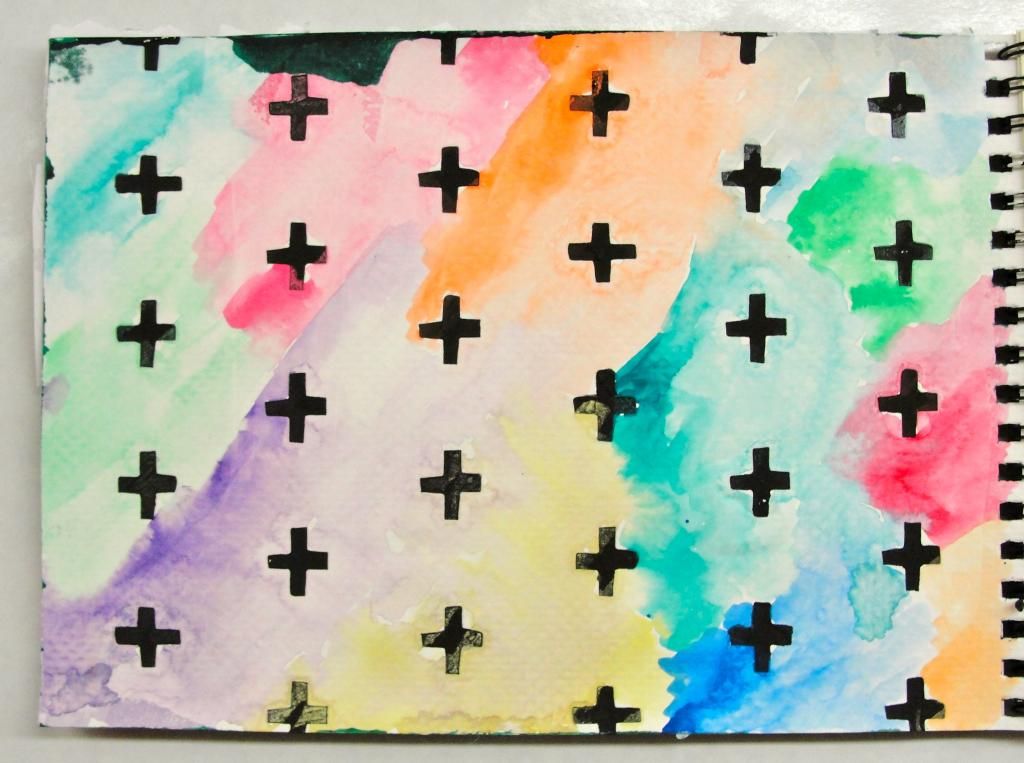 So I started with backgrounds, because that seemed simple enough. I played with watercolor, sketching shapes, texture paste, whatever I was feeling at the moment. And this amazing thing happened. I began to feel a bad mood lift, or get a spark of inspiration, or just feel like I had done something that day. Creativity is interesting in that we all have it, but it is a muscle that needs to be stretched and used on a regular basis. That means you have to sit down as often as possible and simply create!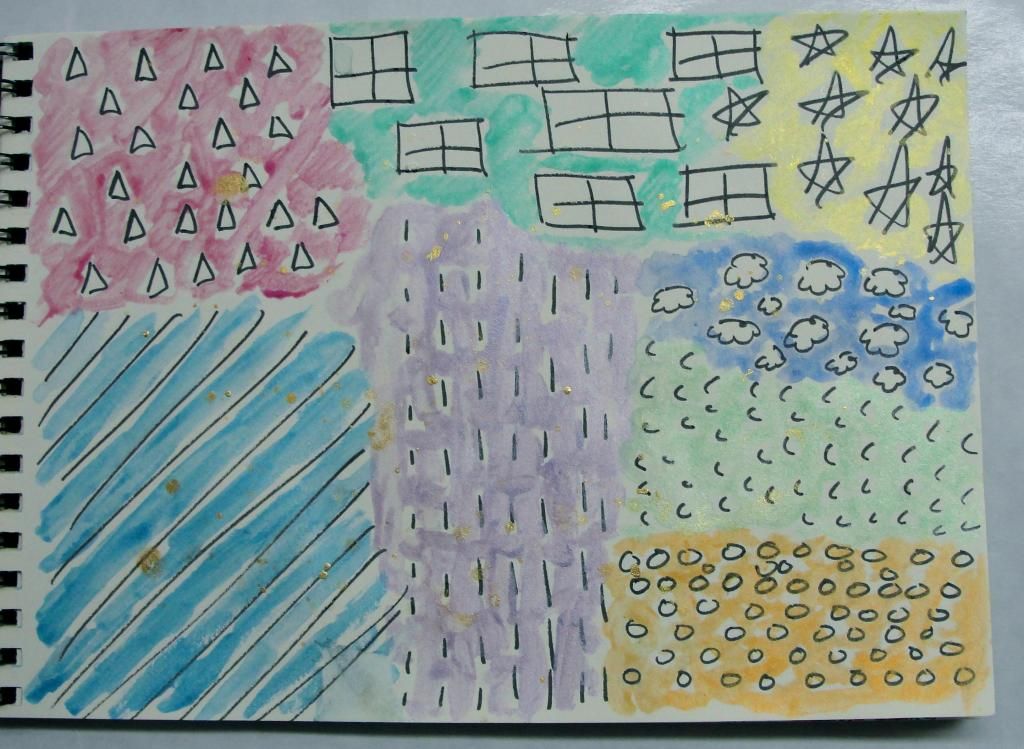 So that's what I've been doing. At least 3 times a week I get out my sketch book and try and add to the art journal. I try and be kind to myself, if it sucks or doesn't work out like I thought in my head, I simply turn the page. Or paint over it. And the cool thing is that even those less than stellar pages help me work out something in my head, they help me see what I've been worrying about or obsessing over. They let me do a brain dump and I walk away clear headed and focused on what I need to do.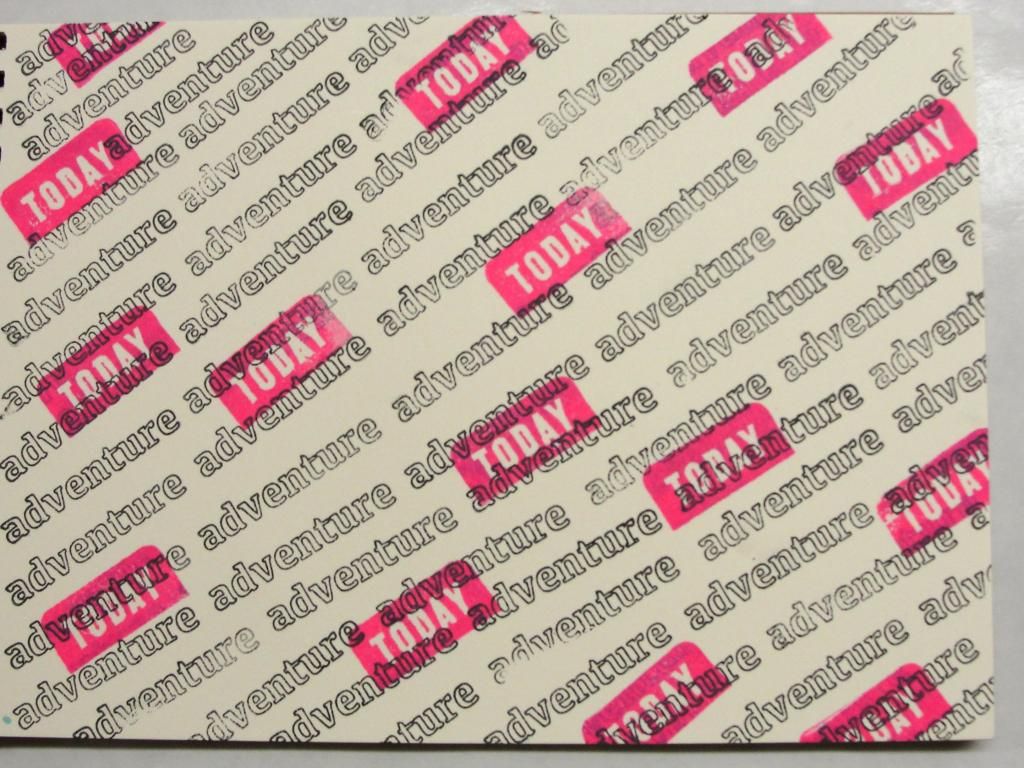 So let this non artist, wise thirty-one year old tell you something awesome. Giving myself a space to be creative on a consistent basis was the best gift I've given myself yet. More than a pad of paper, more than just playing around, my art journal is becoming something I reach for more and more.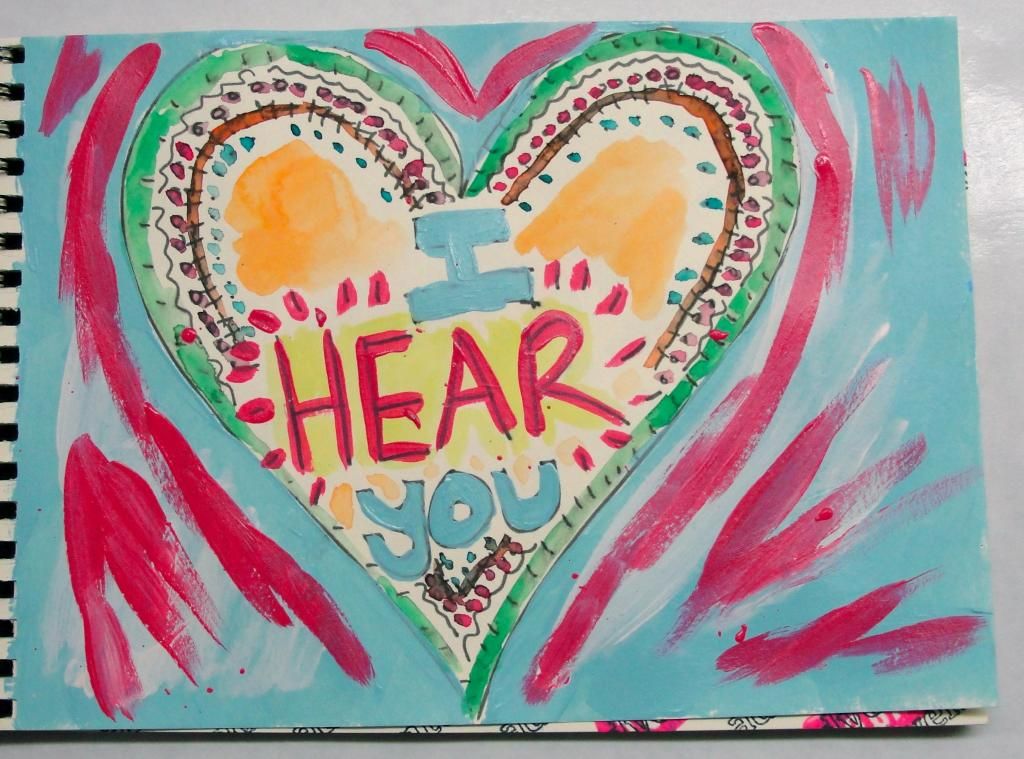 So here's my advice to anyone wanting to start a new habit, to branch out a bit and grow creatively. Pick something that seems almost out of reach or ridiculous. Take a ballet class if you can paint, grab some paint if you can dance, and see where that takes you. I've been finding prompts in cool places, specifically with Elsie Marley's The Creativity Club and with the Get Messy art journal community coming soon.
Let me know if you share your art journal or if you have a new creative approach to life, I want to hear it! And most importantly,